Women as Agents of Change: Advancing Mediation and Peacebuilding Efforts Globally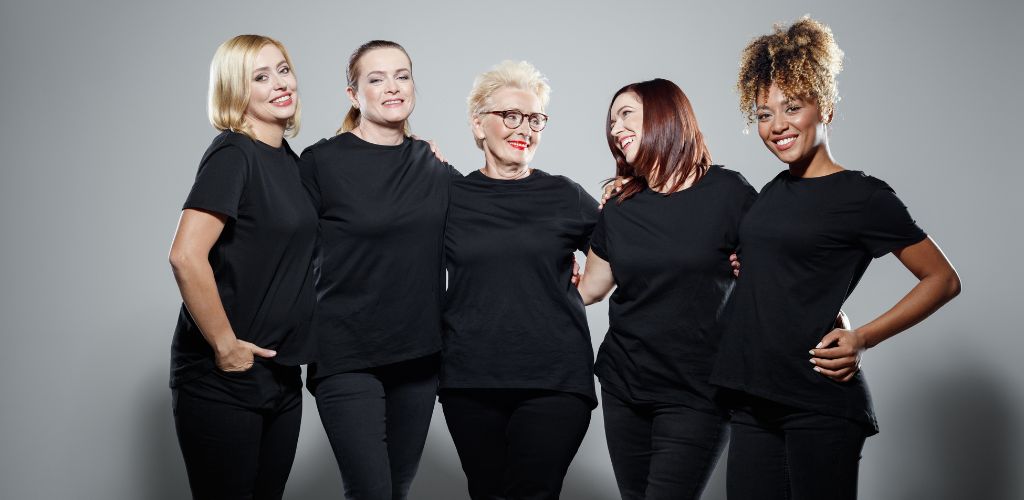 Women have long been at the forefront of efforts to promote peace and resolve conflicts around the world. From grassroots activists to high-level diplomats, women have played a crucial role in advancing mediation and peacebuilding efforts globally. In this article, we will discuss some of the most famous women mediators in history.
Throughout history, women have played a crucial role in mediating conflicts between individuals, communities, and even nations. Despite being historically marginalized in many societies, women have proved time and time again that they are capable of bringing people together and resolving conflicts in a peaceful manner.
Despite facing significant barriers to participation, women have been able to make significant contributions to peacebuilding efforts. Research has shown that the inclusion of women in peace negotiations and mediation efforts leads to more sustainable and lasting peace agreements. Women often bring unique perspectives and priorities to the table, including a focus on community-level peacebuilding and the protection of marginalized groups.
One example of the transformative power of women's involvement in peacebuilding is the Women Waging Peace Network. This global network of women peacebuilders brings together women from conflict-affected areas around the world to share knowledge, build skills, and advocate for policy changes that support peacebuilding efforts. Through their collective action, these women have been able to make significant contributions to peacebuilding efforts in their communities and beyond.
Women have also played an important role in advancing peacebuilding efforts at the international level. For example, women have been instrumental in advocating for the inclusion of gender perspectives in peace negotiations and peace agreements. Through their advocacy, women have helped to ensure that peace agreements take into account the different needs and priorities of women and men, including the need for gender-sensitive provisions related to security, justice, and post-conflict reconstruction.
Famous women mediators & peace builders
Eleanor Roosevelt
First Lady of the United States, Eleanor Roosevelt, was a prominent advocate for human rights and was instrumental in drafting the Universal Declaration of Human Rights. She was also an accomplished mediator, using her platform to help resolve disputes between nations during her husband's presidency.
Wangari Maathai
Wangari Maathai was a Kenyan environmentalist and activist who was the first African woman to receive the Nobel Peace Prize. She was known for her efforts to promote environmental conservation and sustainable development in Africa, as well as her work as a mediator in disputes between ethnic groups in Kenya.
Jane Addams
Jane Addams was a social reformer and peace activist who founded the Hull House settlement house in Chicago. She was a mediator between workers and management during the labour strikes of the early 20th century and worked to promote peace during World War I.

Aung San Suu Kyi
Aung San Suu Kyi is a Burmese politician and Nobel Peace Prize laureate who was known for her nonviolent struggle against the military dictatorship in Myanmar. She was placed under house arrest for many years but continued to work as a mediator between the government and the opposition.
Gro Harlem Brundtland
Gro Harlem Brundtland is a Norwegian politician who served as the first female Prime Minister of Norway and later as the Director-General of the World Health Organization. She was a mediator in the peace negotiations between Israel and Palestine and was instrumental in the creation of the Oslo Accords.
Throughout her career, Brundtland has been a strong advocate for women's rights and gender equality. She has emphasized the importance of involving women in politics and decision-making, and has been a vocal supporter of reproductive rights and access to healthcare for women.
Brundtland's accomplishments have been recognized through numerous awards and honours, including the Indira Gandhi Prize for Peace, Disarmament and Development, and the Order of the Golden Ark from the Netherlands. She continues to be a prominent voice on issues related to global health, sustainable development, and peace and security.
Gro Harlem Brundtland has been involved in several mediation efforts throughout her career. Some of her notable mediation efforts include:
Israel-Palestine Peace Negotiations: In the early 1990s, Brundtland played a key role in the peace negotiations between Israel and Palestine, which led to the signing of the Oslo Accords in 1993. As Director-General of the World Health Organization at the time, Brundtland used her international influence to facilitate communication between the parties involved in the negotiations and met with Israeli and Palestinian leaders separately to encourage dialogue and build trust.
Sri Lanka Peace Negotiations: As Prime Minister of Norway, Brundtland played a role in the peace negotiations between the government of Sri Lanka and the Tamil Tigers in the early 2000s. She visited Sri Lanka several times to meet with government officials and Tamil Tiger leaders and encouraged them to negotiate a peaceful settlement to the conflict.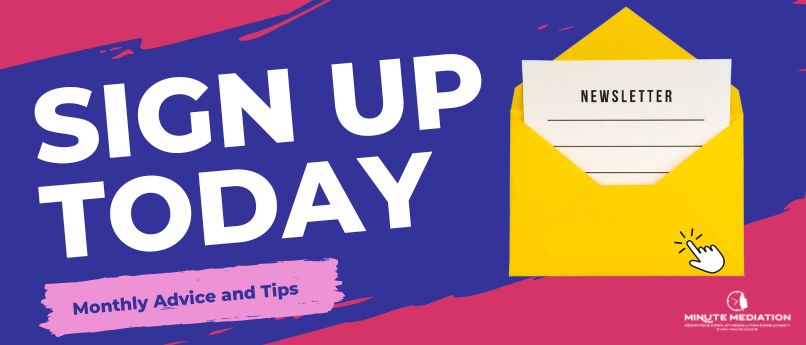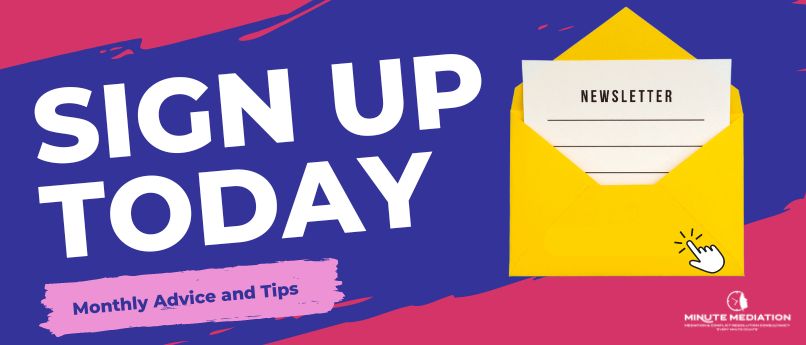 Leymah Gbowee
Leymah Gbowee is a Liberian peace activist who won the Nobel Peace Prize in 2011 for her efforts to end the Liberian Civil War. She was a mediator between warring factions and played a key role in organizing the Women of Liberia Mass Action for Peace, a movement that helped to bring an end to the conflict.
Gbowee's peacebuilding work began in the early 2000s when she was a social worker in Liberia. She saw first hand the devastating impact of the civil war on her community, particularly on women and children. Gbowee recognized the need for grassroots efforts to promote peace and reconciliation in Liberia and began organizing women's groups to advocate for peace.
In 2002, Gbowee founded the Women in Peacebuilding Network (WIPNET) in Liberia. The network brought together women from different ethnic and religious backgrounds to work towards a common goal of peace. The women organized protests, sit-ins, and other nonviolent actions to pressure the warring factions to come to the negotiating table.
Gbowee's efforts were instrumental in bringing about the Accra Peace Agreement in 2003, which ended the civil war in Liberia. She also helped to ensure that women were included in the peace talks, and that their voices and concerns were heard in the negotiations.
After the end of the civil war, Gbowee continued her peacebuilding work, focusing on post-conflict reconciliation and women's empowerment. She founded the Women Peace and Security Network Africa (WIPSEN) in 2006, which works to promote women's participation in peacebuilding efforts across the continent.
In 2011, Gbowee was awarded the Nobel Peace Prize, along with Ellen Johnson Sirleaf and Yemeni activist Tawakkol Karman, for her work in promoting peace and empowering women. The Nobel Committee recognized Gbowee's leadership of the women's peace movement in Liberia, and her role in bringing about peace and reconciliation in the country.
Gbowee's work is a powerful example of the transformative impact that grassroots peacebuilding efforts can have in promoting reconciliation and building a more peaceful world. Through her leadership and commitment to nonviolent action, Gbowee has inspired countless others to work towards a world where peace and justice are the norm.
Ellen Johnson Sirleaf
Ellen Johnson Sirleaf is a Liberian politician who served as the first female President of Liberia. She was a mediator in the peace negotiations between Liberia and rebel groups during the civil war and was instrumental in rebuilding the country after the conflict.
women have played an important role in mediation throughout history. From Eleanor Roosevelt to Ellen Johnson Sirleaf, these women have used their skills to bring people together and promote peace. Their work has made a significant impact on society, and their legacy serves as an inspiration for future generations of mediators.
Despite these important contributions, women continue to face significant barriers to participation in peacebuilding efforts. These barriers include discrimination, lack of access to education and training, and limited access to decision-making processes. Additionally, women who are involved in peacebuilding efforts often face significant risks to their safety and security.
To address these challenges, it is essential that efforts are made to support and empower women as agents of change in peacebuilding efforts. This includes providing women with the education and training they need to participate effectively in peacebuilding efforts, as well as creating safe and inclusive spaces for women to participate in decision-making processes.
It is also important to ensure that women's contributions to peacebuilding efforts are recognized and valued. This can include recognizing women's leadership and contributions to peacebuilding efforts through awards and other forms of recognition, as well as ensuring that women are represented in decision-making bodies and peace negotiations.
Women have made significant contributions to peacebuilding efforts globally, and their involvement is essential to ensuring sustainable and lasting peace. While significant progress has been made, there is still much work to be done to overcome the barriers to women's participation in peacebuilding efforts. By supporting and empowering women as agents of change, we can create a more inclusive and peaceful world for all.
WHO ARE MINUTE MEDIATION?
Mediation has undoubtedly become an evolving reality today. The demand for trusted mediators has also been rapidly increasing. So, if you are also struggling with a dispute due to a conflict situation in your workplace or community don't panic anymore.
Minute Mediation Ltd is experienced in facilitating disputes and finding the best possible solutions to help you and your partners find common ground and resolve issues.
So what is the wait for?
Get in touch with us because every minute counts!
Click here for a free 15 minute consultation